The second international seminar of the OERCO2 Project was held on October 9th in the Romanian city of Bucharest.
This seminar, organised by RoGBC (Romania Green Building Council), which took place in La Firul Ierbii (http://www.lafirulierbii.org/), was attended by experts and entrepreneurs from the construction and environmental policy sectors in Romania, as well as all the members of the project: Universidad de Sevilla (USE), Asociación Empresarial de Investigación Centro Tecnológico del Mármol, Piedra y Materiales (CTM), CertiMaC Soc. Cons, a r. L. (CertiMaC), Centro Tecnológico da Ceramica e do Vidrio (CTCV), Universitatea Transilvania Din Brasov (UTBV), Asociatia Romania Green Building Council (RoGBC).
Representatives of RoGBC and the project partners presented the results of the project to date: the environmental regulations collected, as well as the Environmental Product Declarations (EPDs) for construction materials. This seminar was used to disseminate and evaluate the Open Educational Resource (OER) of the project and to present a beta version of the CO2 Tool for CO2 emissions calculation.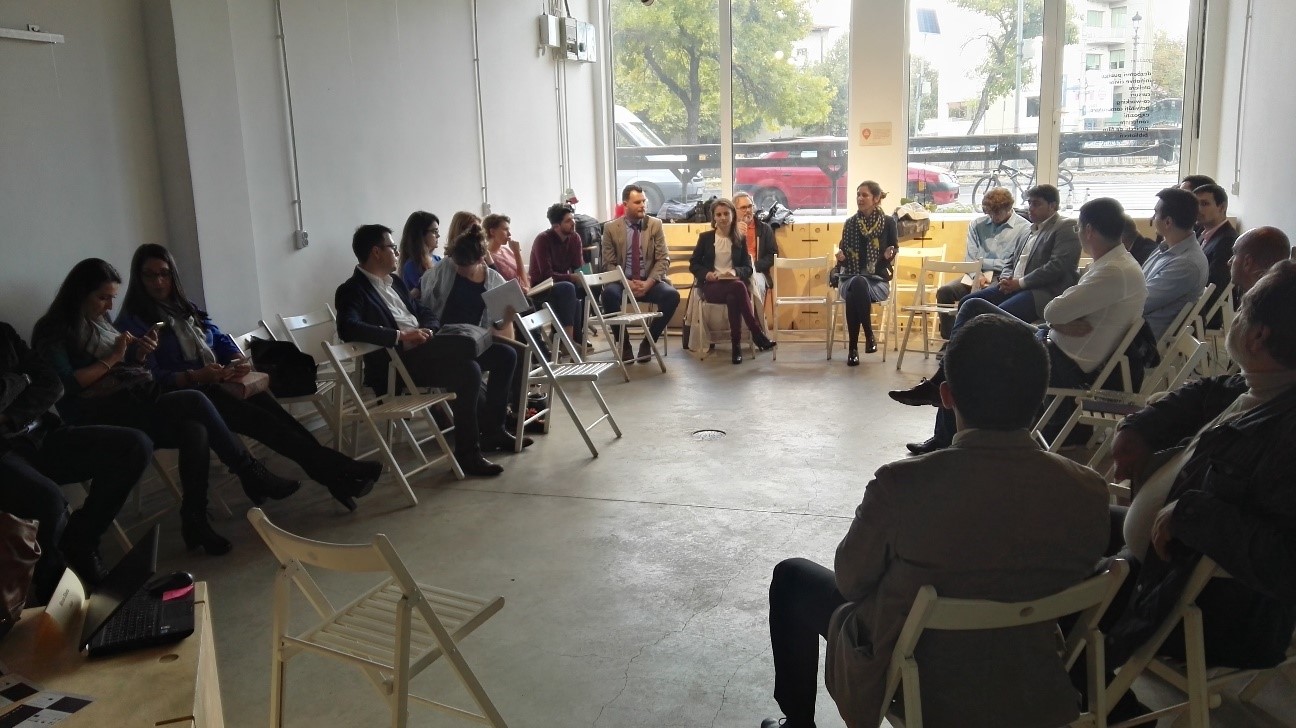 Subsequently, a round table discussion with 3 experts was organised in collaboration with the attendees of the event, in which the challenges and barriers faced by Romanian companies in adopting EPDs were discussed.